AUTOMOTIVE SALES AND ACCESSORIES WOW……..
This page Automotive Sales and Accessories was designed to mainly discuss the inventory of vehicles a friend of mine once had. He was skeptical about me posting it on the web. However I told him it was free to try out. And the results were outrageous. 75% inventory wiped out. He asked me to take his contact phone number from this page. His phone was ringing non stop. We could not believe the results we got.
Our specialty is Automotive Sales. This is my own special page. Well actually I am making it for a friend of mine and me. I am not just doing the blog biz. I am expanding into automobiles too. As a matter of fact I have been doing the automobile thing for a while now. However I decided to put both the two together. An awesome combination I think. I am going to be finding deals on wheels. And not only that I will be finding things such as parts and accessories. For now we will start with the vehicles.
 1999 Mitsubishi Eclipse.
This is a great buy. There are over $1500 in parts alone. The owner and I are too busy to take on the task of finishing this vehicle. Therefore we are going to do price this car alone at $900 alone. See that sunroof? That right there is worth $500. Plus it was just installed before we took it into inventory.
Parts can be sold with or without the car.
Since we are swamped we decided to offer as is for $1800, parts included. Now if you wish, we will complete the assembly for an additional $800. There is a lot of work to be done so we will be firm on the additional $800 labor. My partner has over 30 years experience in  automobile repair and maintenance. And we also have a network of other repair specialists in case we run into something we have not dealt with. Ultimately we do not mess around when it comes to quality and satisfaction for our clients! Perhaps you need a motor swapped. Not a problem. We can hook you up fast! Transmissions clutches he can swap em in his sleep!
  2002 Saturn $1800.00 O.B.O…..
Runs great. Only 145,392 miles on it. We just mounted and balanced two new tires for it. These cars are in high demand right now. With cash in hand, it is yours!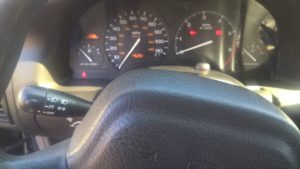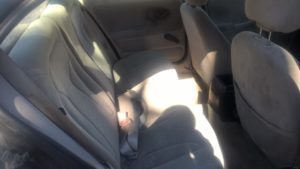 Hey check it out. The interior is in excellent condition. However we did have to do some minor repairs to the exterior. But that was due to  tree falling on it. Albeit said there is some painting to be done,in order to match the colors. However we know painters too.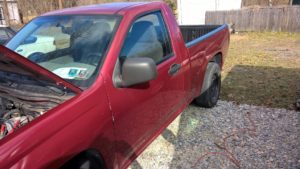 2006 GMC Canyon 2.8 4 cyl 4 speed.
Minor work was done, including timing chain new oil pump new clutch etc. It has only 116,000 miles on it. Exterior and interior is in great shape. Hey there are new tires on this vehicle. $4000.00 O.B.O. Hey we can work with the prices a little.
More vehicles?
Automotive Sales is our business. So of course there are going to be more vehicles in the future. Furthermore if we do not have what you want, we can find it. My partner Tony can be reached through me. Just leave a comment and I will respond as soon as possible. So what do we do in the meantime? you ask. Well it's time to get into the accessories side of the business. How about Amazon Car Care you name it they have it. From waxes oil tire cleaner etc etc its all there. Just click the Link Provided to your right. And if that's not what your looking for never fear. I will be providing more soon.